Paint in the Dark™ UV body painting class for couples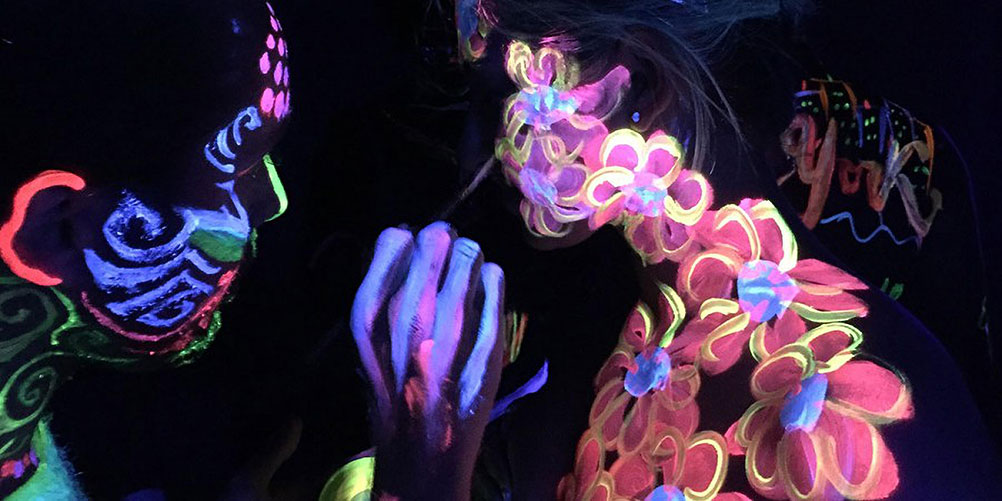 Description
A body painting class for couples at our studio location in Williamsburg, NYC. A romantic and playful date activity where couples paint each other in a dark studio lit by black lights.
You don't need to bring any thing to the class. We will provide all the supplies to create your masterpiece. In this class, you have the creative freedom to paint anything you want.
Check out the pictures from past classes below so you can get an idea of what others have painted in class. If you're not very confident of your artistic ability, our instructor would be more than happy to provide help and support.
Includes


Demo by a professional artist


Intimate body painting session where you and your partner paint each other at the studio under UV lights



Assistance for your painting by professional artist (don't worry if you're not comfortable with your artistic skill ;))



UV bodypaint supply


Cost
$199/couple
Each ticket is good for 2 people
Early bird : $149
Private class : $500 | Schedule private class
---
Testimonial
…This is definitely an intimate activity, excellent for couples, but make sure you are comfortable with other couples in the room! … There was a table set with plenty of glowing paints and brushes for our creativity and the instructor offered to help with ideas. He was a wonderful artist himself and even painted one of the girl's back on request. … In the end, I was quite pleased with our creations, the only shame is that you have to eventually wash it all off! – Jessie, W on Yelp
---
Images from class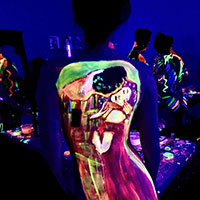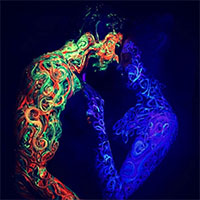 ---
FAQs
Is there an age limit to enter the event?

Because of the (partial) nudity involved in the event, you need to be at least 18 years olf



What are my transport/parking options getting to the event?

The venue is a short walk from Greenpoint Av stop on G train and street parking around the venue is normally easy to find



What do I bring to the class?

We will provide the supplies for the class, so you don't need to bring anything to the class. We do encourage participants to come with ideas for the design(s) that they'd like to paint on their partner or what they'd like to have painted on themselves.



Can my friend come to the session?

Sorry, this is only for registered students. Having people who don't participate in the class could make some students feel uncomfortable.



Do I have to be an artist or have some artistic skills

No. Most people who come to this class don't consider themselves as artistic or would brag about their painting abilities. The focus of this class is to experiment with body painting and have fun: to play. Our professional artist will be able to provide any help that you may need (i.e. outlining the design for you to fill in )



Can I request what will be painted on me?

Yes, you have the opportunity to decide (together with your partner) what you will paint and what will be painted on your body.



Do I have to be in nude for this class?

No, nudity is not required for this class. Many students prefer to be topless for the class. However, if you don't feel comfortable being topless, you can get the painting on your back and you can cover your front torso.



Can I bring wine to class?

Yes, please do.